We have rolled out connectors to support bi-directional connection with Salesforce, where user can catalog, audit rules and the cleanse data without need for any external data pipelines. Let's get started bit by bit.
Note:
To add salesforce as a source following are the required conditions to be fulfilled.
a) SAWS version should be 2.4.0 and above
b) Salesforce connector configurations (explained below)
c) Salesforce as a source type should be enabled (explained below)


Step 1: Salesforce connector Configuration
1.1 Open browser and navigate to this site. Provide username, password and hit login button "https://login.salesforce.com/?locale=in"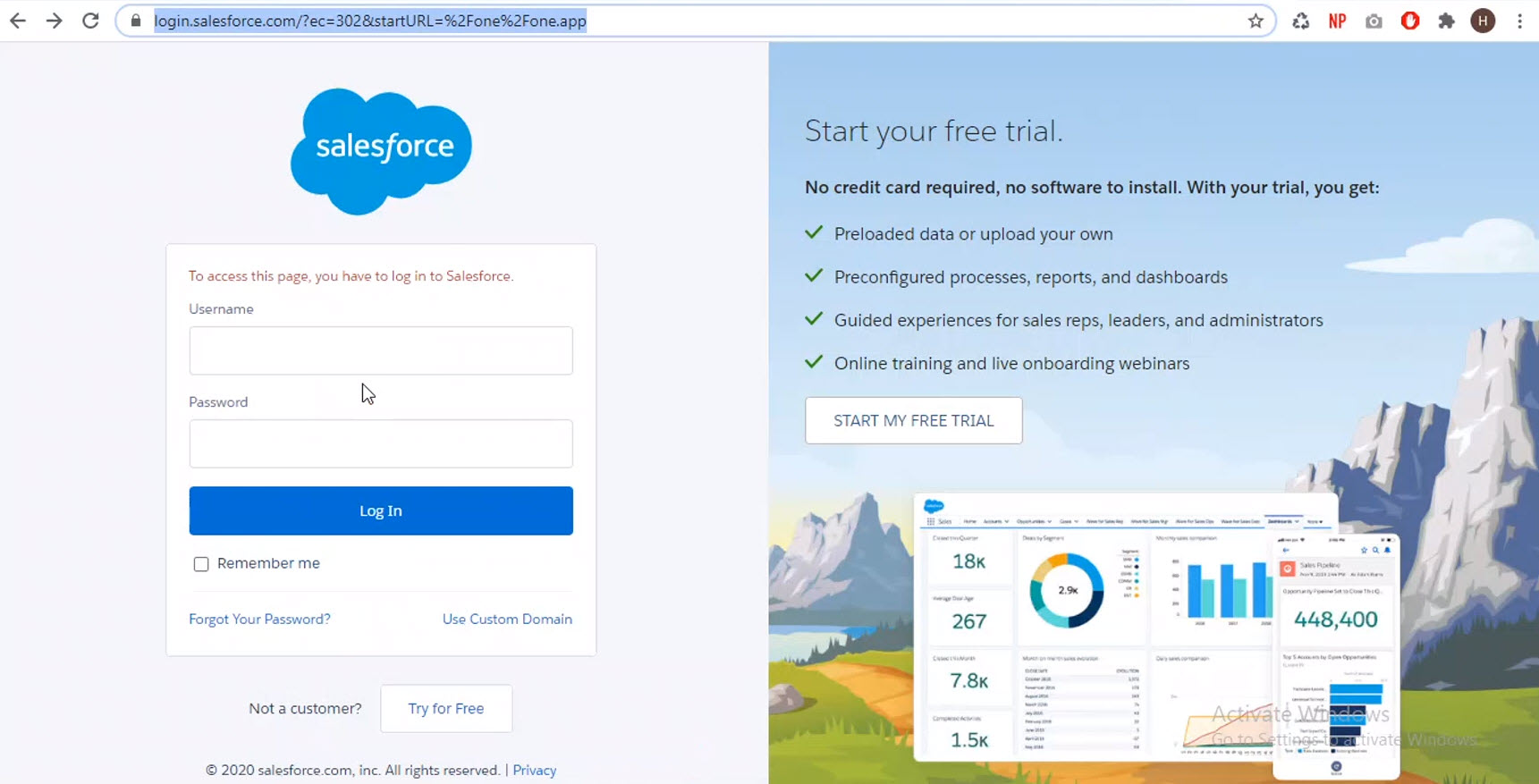 1.2 From Setup, enter Apps in the Quick Find box and then click the link App Manager to create an app.


1.3 In the Connected Apps section of the resulting page, click New.


1.4 Enter a name to be displayed to users when they log in to grant permissions to your app, along with a contact Email address.

1.5 Click Enable OAuth Settings and enter a value in the Callback URL box "https://prod.dvsum.com/cdata/saveVerifierCode"
1.6 Select the scope of permissions that your app should request from the user. Save the changes now and click Continue on the next screen.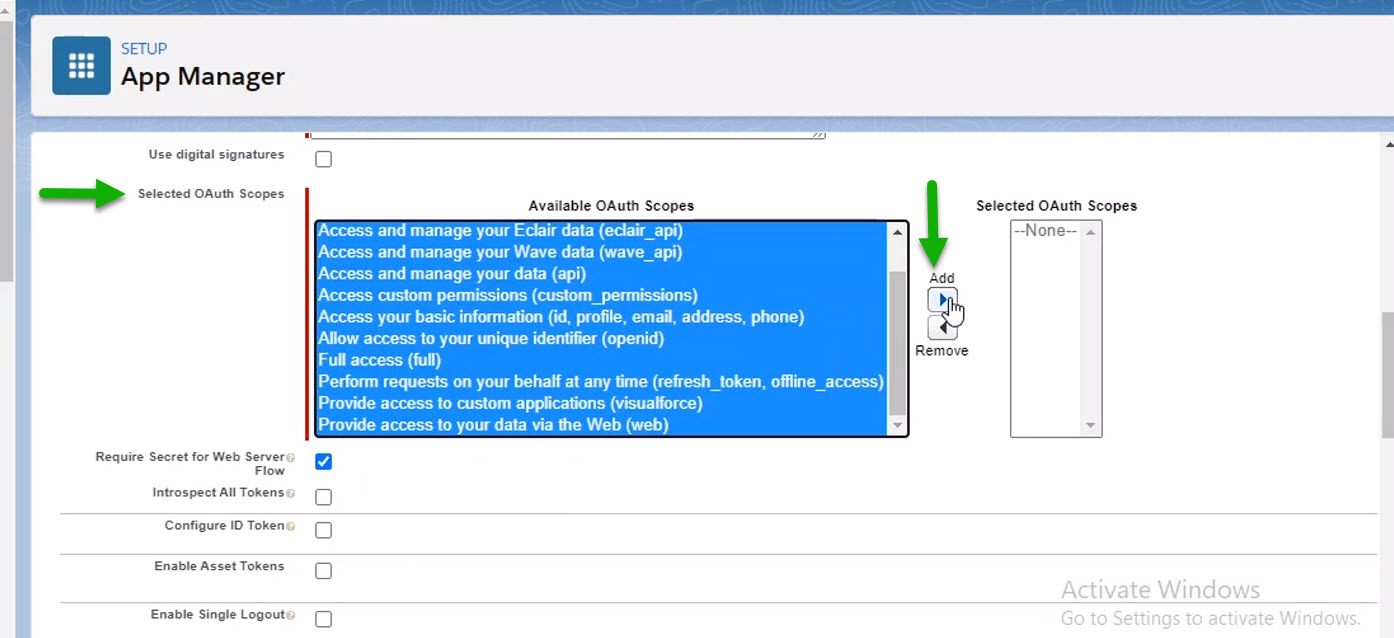 1.7 Click your app name to open a page with information about your app. The OAuth client credentials, the consumer key, and consumer secret are displayed which will be used to add salesforce as a source in dvsum.
Step 2: Enabling Salesforce Source in DvSum

2.1 Open the Dvsum application, select Administration and click on Manage sources option, Click on Add Source and Select Salesforce source. Following error messages will be displayed if the salesforce source is not enabled for users 'Owner' and 'Admin'.
Note: Only owner is authorized to add the source.

Owner: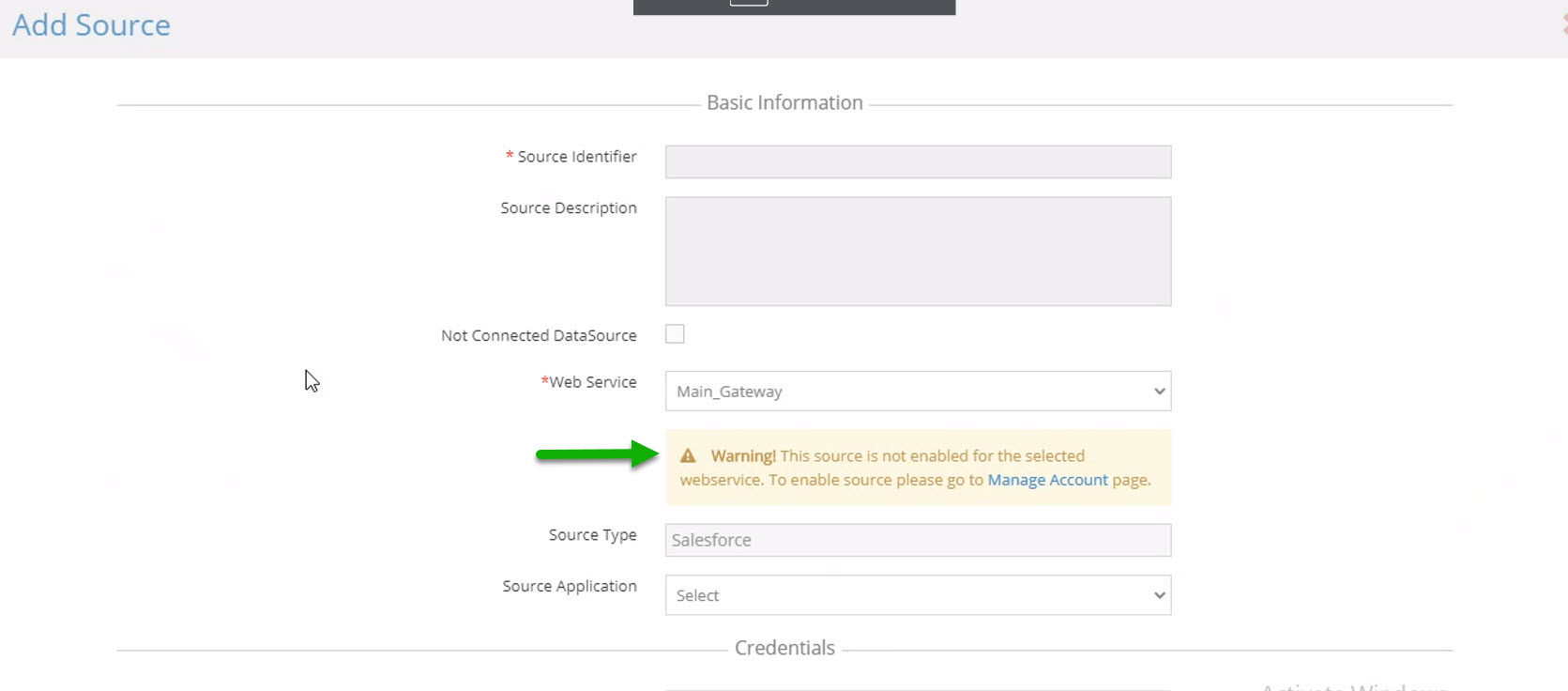 Admin: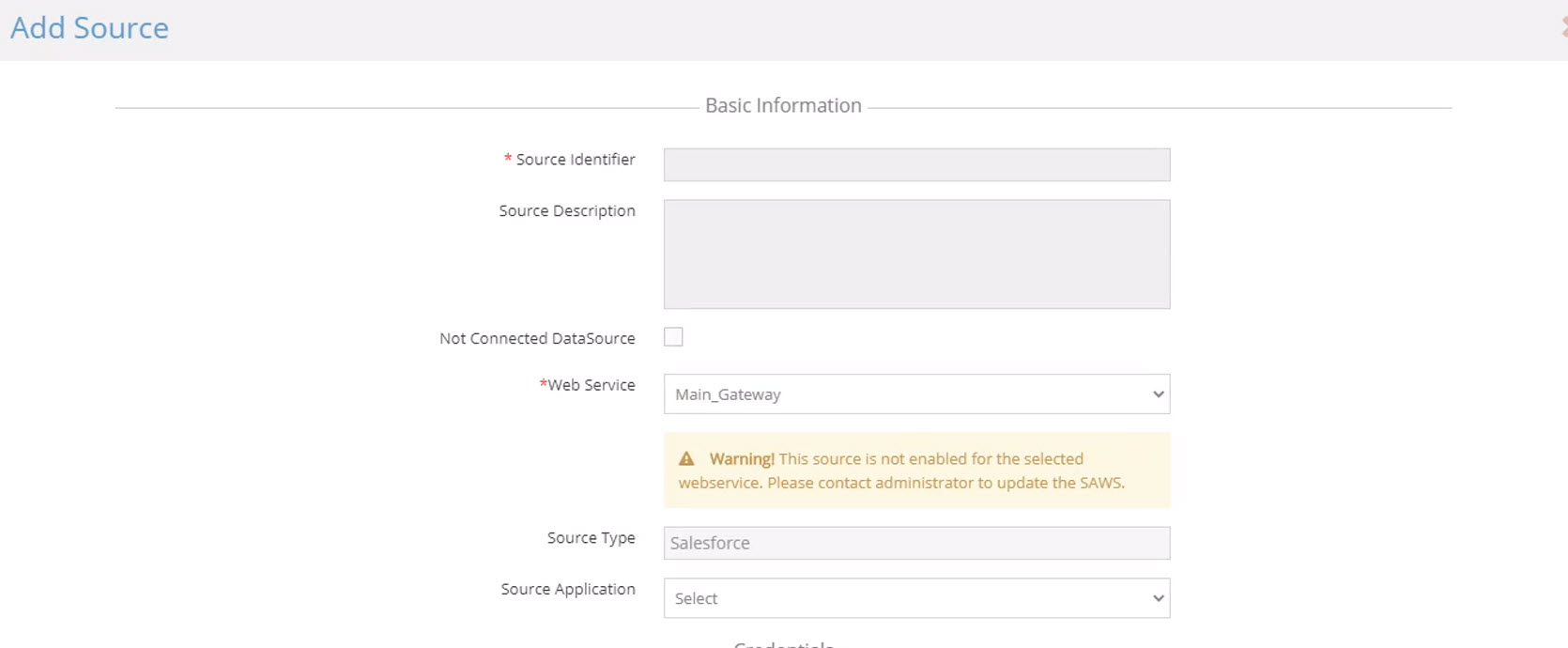 2.2 Owner will click the Manage account link and gets re-directed to this page from where the source can be enabled. On other hand, Admin will request the owner to get the source enabled for the account. Click the Saws tab, select the saws and click Enable source button;
2.3 From the list of available sources, select Salesforce and click Upgrade button as shown below;
2.4 On returning back in SAWS tab, it will take some time to process and after that Salesforce Icon will appear in enabled sources column which means that source got successfully enabled as shown below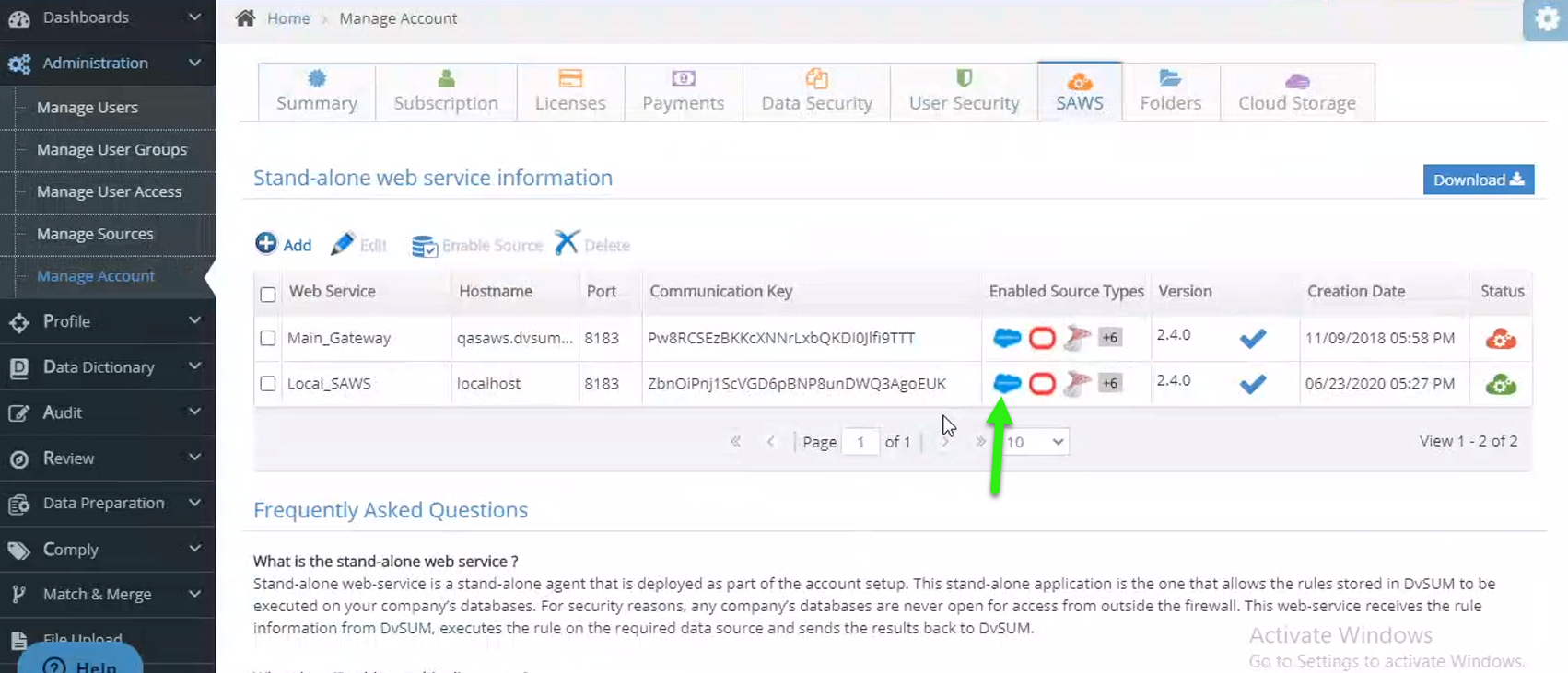 Scenario 1 : SAWS Error
On upgrading if there's any issue with SAWS then an error message will be displayed "Please check if your SAWS is working correctly".
Scenario 2: Pending State
On upgrading if there's any job(s) running then it will go in pending state.
Step 3 : Adding Salesforce source in DvSum tool
3.1 Open the Dvsum application, select Administration and click on Manage sources option, Click on Add Source and Select Salesforce source as shown below;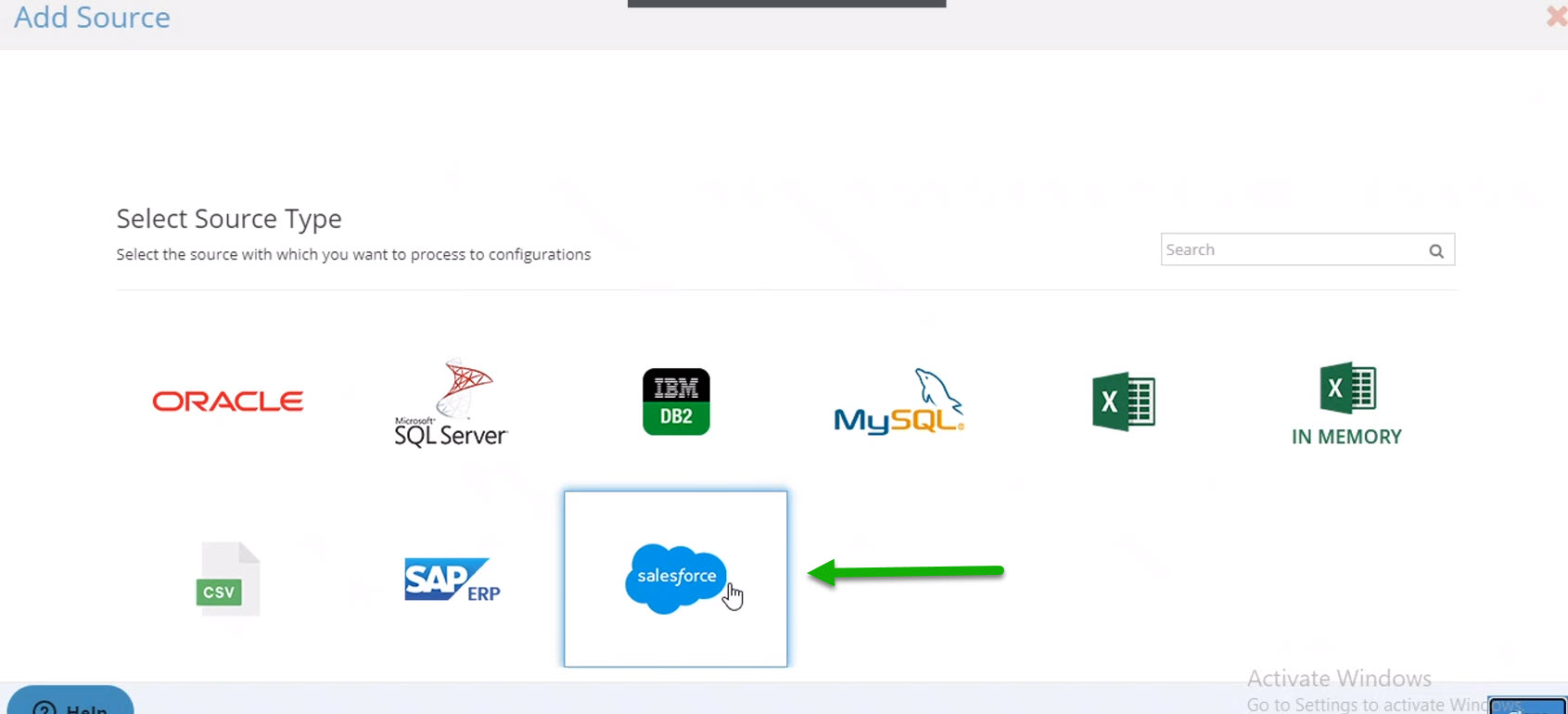 2.2 Copy and paste the copied Consumer key, Consumer Secret from Salesforce site in Client ID and Client Secret in Dvsum- Add source page.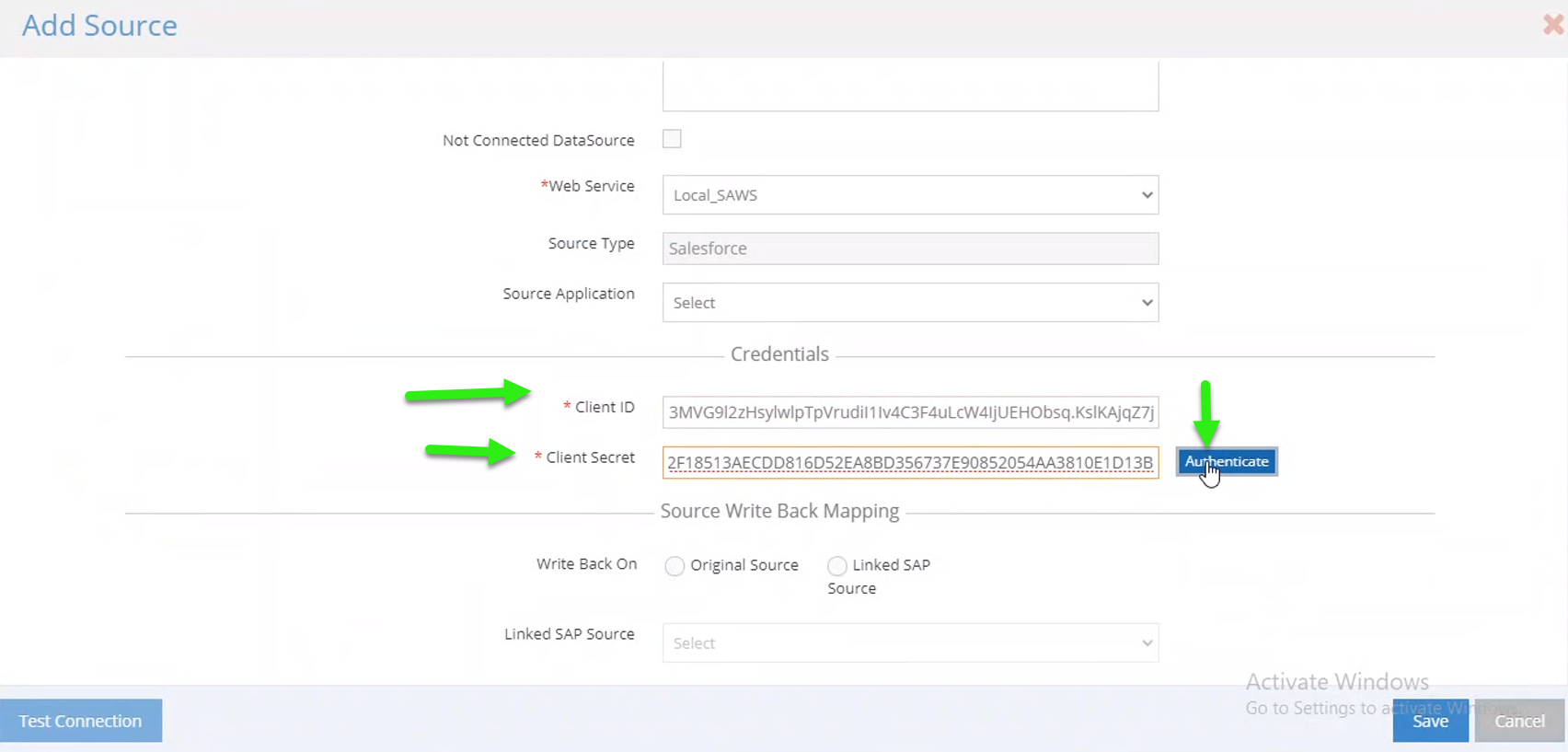 While authenticating, following message will be displayed.



Step 2.3 User will be re-directed to Salesforce site. Provide user credentials and hit the login button.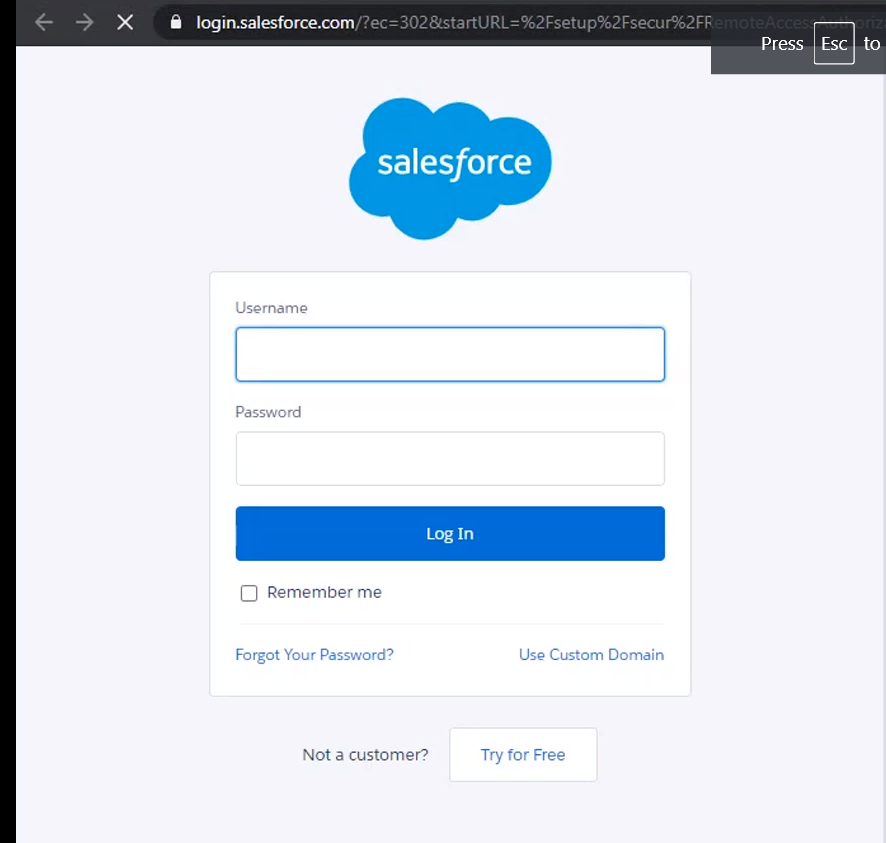 Step 2.4 A verification code will be send to you via email. Copy and paste the code here and verify


Step 2.5 Now, click on allow button


Step 2.6 It will start authenticating the connection/access at Salesforce.


Step 2.7 After that Success message will be displayed and now click the save button;


Step 2.9 Now Salesforce is added as a source and user will be able to Catalog it, profile it, Execute Rules and cleanse it.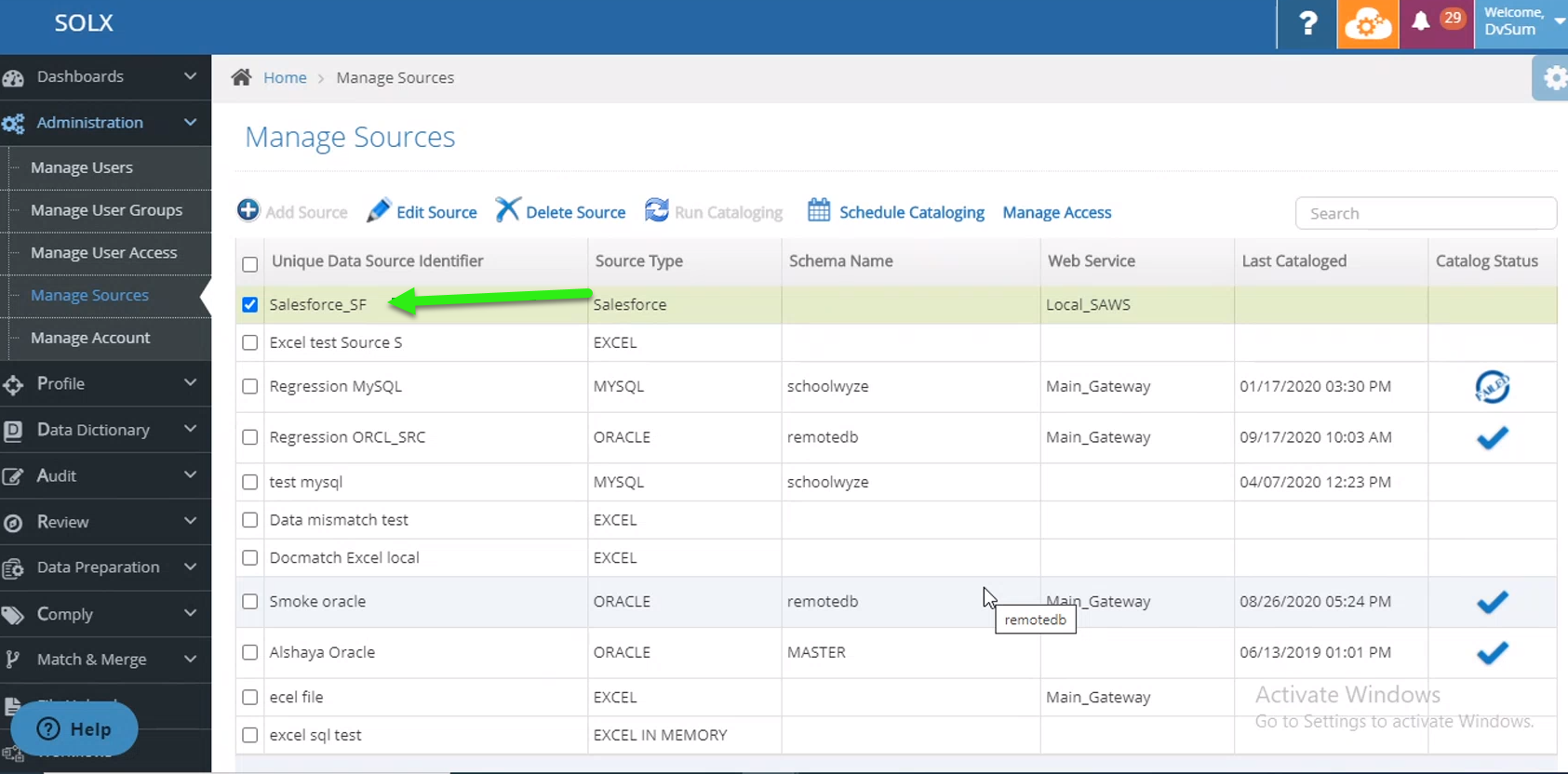 Note:
Considering network latency and time taken to run cataloging and profiling salesforce source, we are enforcing user to schedule catalog and profiling other than running it directly.