Sometimes when you profile a table of your data source, Data Analysis tab does not appear in table detail page. For Data Analysis tab to be enabled, there must be at least 2 fields marked as attributes.
Step 1 - From Profiling page  > Show details of table you cannot see Data Analysis tab

 Step 2 -  From Field Configuration tab, mark at least 2 fields as attributes.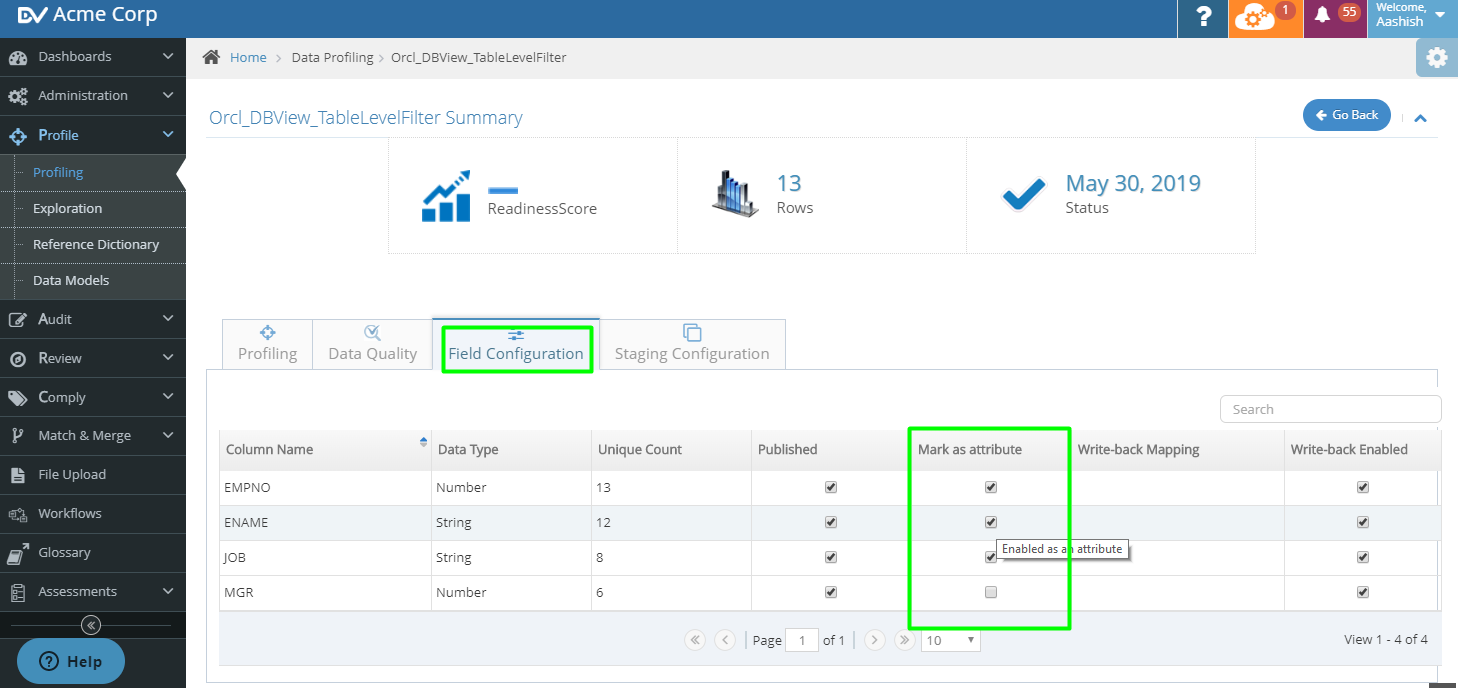 Step 3 - Go to previous page and profile the table again.
Step 4 - Go to Show details and now Data Analysis tab will be enabled.