You can create custom view in DvSum by selecting the fields and defining filtering criteria according to your requirement. Once created, these views will appear in "Created by me" section.
This capability is available for Rules list and Workflow execution list. To create a custom view, follow the steps below.
1. Go to Review > Analyze Rules > Analyze rules drop down > Create View
2. A dialog will open where you enter relative information. 
Enter name for your view and drag the available fields to selected. These field will appear in your custom view. 
3. Specify the criteria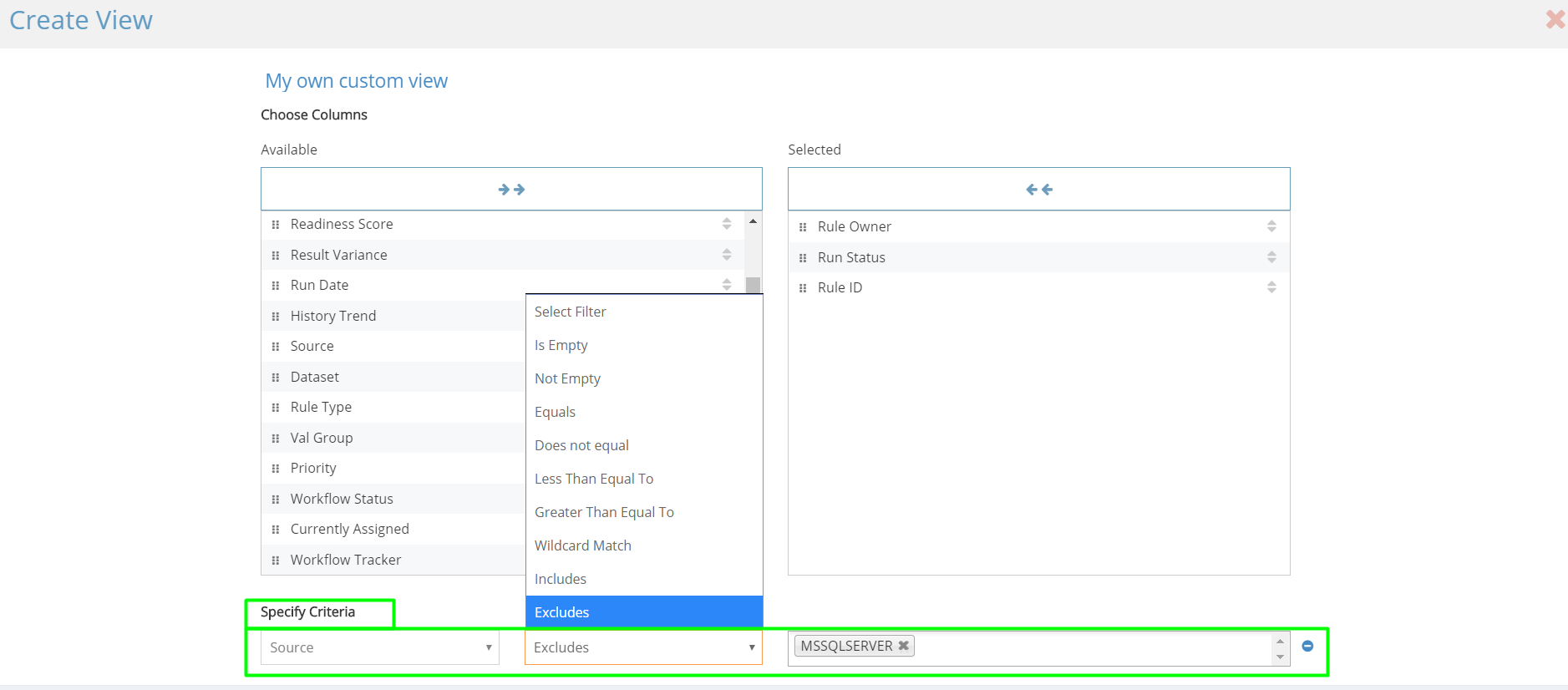 4. For "Shared with" section, choose who can see the view. 
5. Save this view and it will appear in "Created by me" section of drop down. 
You can favorite, edit, clone or delete a view from the ellipsis button on top tight corner.
You cannot edit a view that is created by someone else and shared with you. You can however clone it and then edit it to create your own version.
Note: You can create a custom view for Workflow execution list in a similar way from Workflows > Execution list > Workflow Exec List drop down > Create View.